Out and About - 2021
Here you will find a brief summary of the events in which our Branch members have been involved. Full accounts are published in the members' Branch Newsletter each month.
A Couple of Runs Out - March 2021
One of our Branch members has taken the opportunity to take his Morris Minors out for some essential travel on a couple of occasions. He took advantage of the good weather and photographed two of his Minors. The photo of the pickup was taken at Townsend Fold railway crossing and the convertible was taken in his local town.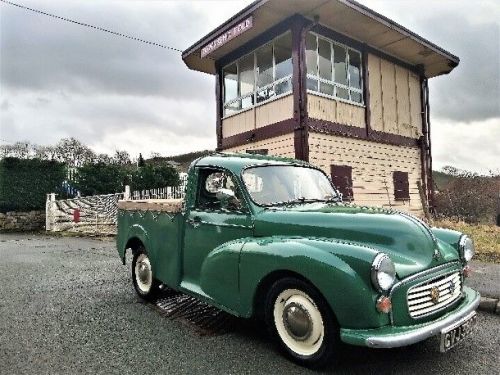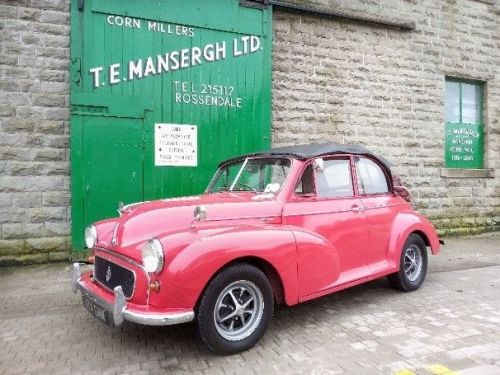 Red Nose Day - Friday 19th March 2021
For Red Nose Day some of our members displayed their Morris Minors. A Traveller, with its Comic Relief nose on the bonnet was on display to show support for the charity. A Saloon was also parked on another member's drive for Red Nose Day. Hopefully, as people walked by, both cars will have raised a bit of interest for this worthwhile charity.
Classics for Carers - Saturday 20th March 2021
This was a 'Stay at Home Rally' for Classics for Carers. It is an award-winning charity event for classic vehicle enthusiasts across the UK and is designed to give thanks to the NHS for their amazing work. It also fundraises for NHS Charities Together. The 2021 event was focused on NHS wellbeing and mental health and was aiming to raise £13,000 to fund an NHS wellbeing pod - a quiet space for staff. Rally plates and stickers were sold to display on vehicles. As it was a 'stay at home rally', the idea was to park your classic on the drive for passers-by to see as they go about their day. The photo shows 'Betty' proudly on display at the end of the drive and were joined by a friend a few doors down who had their Ford Escort on display. Hopefully, the event will exceed its objective this year especially at a time when workers in the NHS are most in need of a quiet place to be able to sit quietly and gather their thoughts. Donations can be made via (https://www.justgiving.com/fundraising/classicsforcarers2021).
1st Anniversary of the National Lockdown – 23rd March 2021