Welcome to

LANCASHIRE BRANCH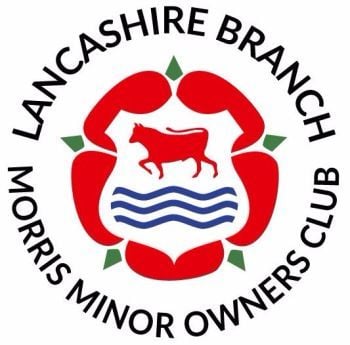 MORRIS MINOR OWNERS' CLUB
Our aim is to provide a focal point for all Morris Minor enthusiasts and owners in the Lancashire area.
We offer friendship, technical advice and guidance (where we can) in a welcoming atmosphere through our regular mee
tings.
Members' cars include all models of the Morris Minor in various conditions and all are enjoyed and loved by their owners. Some members no longer even own a Moggie. This is a club for those who care about their vehicles and have an interest in classic cars. We welcome all enthusiasts and it is not necessary to bring your car to meetings; your enthusiasm and energy is all that is needed.

We have a presence at local shows throughout the year, as well as some further afield. Please refer to the Events section for dates and more details.

New members, of all ages, are always welcome to join us. Please make contact and come along to one of our meetings. You will be made very welcome.
COVID-19 Update
As the restrictions from HM Government re Covid-19 have been lifted Lancashire Branch MMOC has resumed normal Branch meetings and Mechanics Days each month and our members are able to attend those classic car events that are taking pace in 2022. For current information about the events shown in our Events Calendar 2022 which are run by other organisations please contact the organisation/s concerned or visit their website/s.
---
Morris Minor Owners Club
"

Our aims are simply to promote the preservation and use of the postwar Morris Minor, 1.6 million of which were built between 1948 and 1971.
The MMOC exists to unite these people who have a fondness of these loveable jellymoulds, and those people who still use them as everyday transport.

"